Peters Brothers Hats has been a family-owned and operated business for over 110 years. Our story began in 1911 when Tom and Jim Peters opened a shoeshine shop in downtown Fort Worth. As a sideline, Tom also dyed and cleaned hats for customers, and eventually the shop expanded into hat renovations. In 1933, the store moved to its current location and became a full-fledged hat shop, specializing in custom and factory-made Western hats and fedoras. Since then, Peters Brothers Hats has been passed down through five generations of the Peters family and remains one of the last remaining hat shops in Fort Worth.
Pappa Joe, Joe Peters Sr.
Papa Joe, also known as Joe Peters Sr., was the patriarch of Peters Brothers Hats, a family business that has been handcrafting custom hats in Fort Worth, Texas since 1911. He was the third generation to run the shop, taking over from his grandfather Tom Peters and continuing the legacy of providing high quality, handcrafted hats to customers around the world. Papa Joe ran the shop until his death in 2013, passing it on to his grandson Brad Peters, the fifth generation to run the business. During his time at the helm of Peters Brothers Hats, Papa Joe helped to establish the company as a leading provider of custom hats, serving customers including presidents, celebrities, and everyday hat enthusiasts. His dedication to the craft and attention to detail will always be remembered and celebrated at Peters Brothers Hats.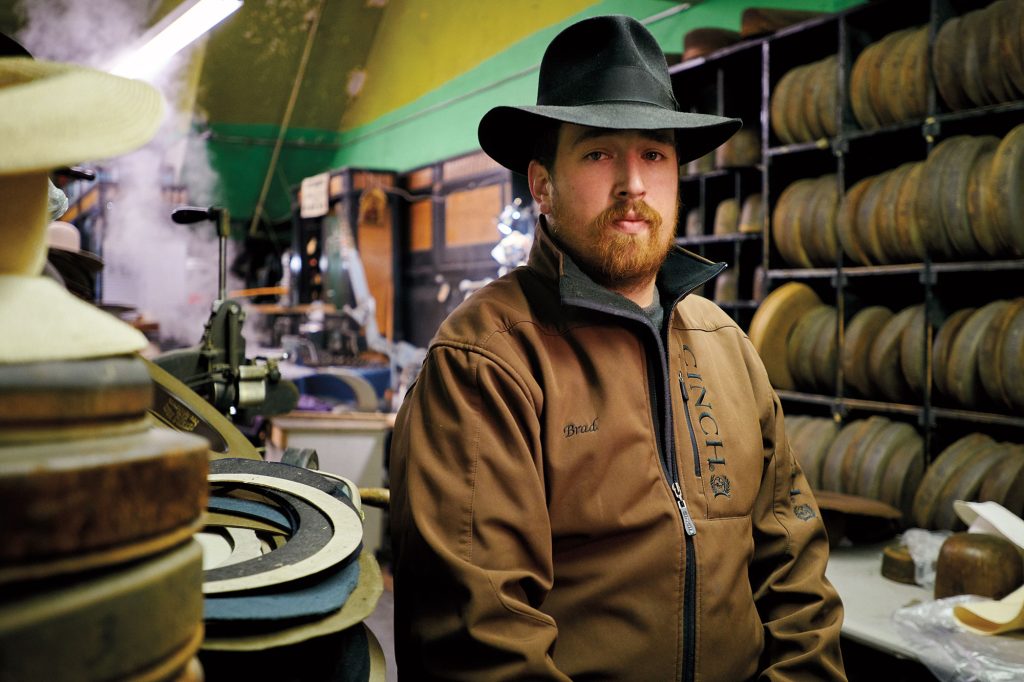 Pappa Joe Peters was the driving force behind Peters Brothers Hats for many years. A fifth generation hat maker, Pappa Joe learned the craft from his grandfather Tom, who opened the shop in 1911 as a shoe shine parlor before transitioning to hat making in the 1930s. Pappa Joe took over the business in the 1980s and ran it until his passing in 2013. He was known for his attention to detail and dedication to preserving the traditional hat making techniques of the past.
Now, the torch has been passed to Pappa Joe's grandson, Brad Peters. Following in the footsteps of his ancestors, Brad has continued the legacy of Peters Brothers Hats, keeping the shop running and serving customers with the same level of quality and care that Pappa Joe was known for. Under Brad's leadership, Peters Brothers Hats remains a staple of the Fort Worth community, providing custom and factory-made hats to customers from all over the country.